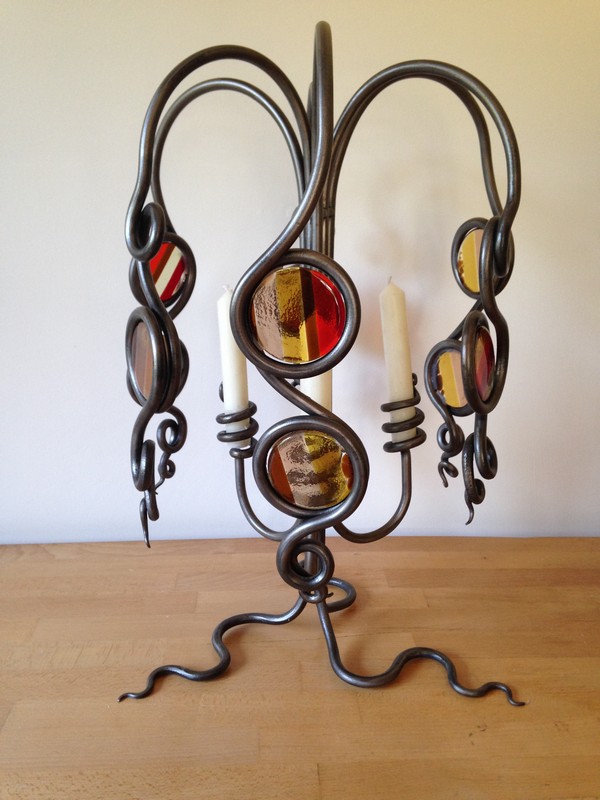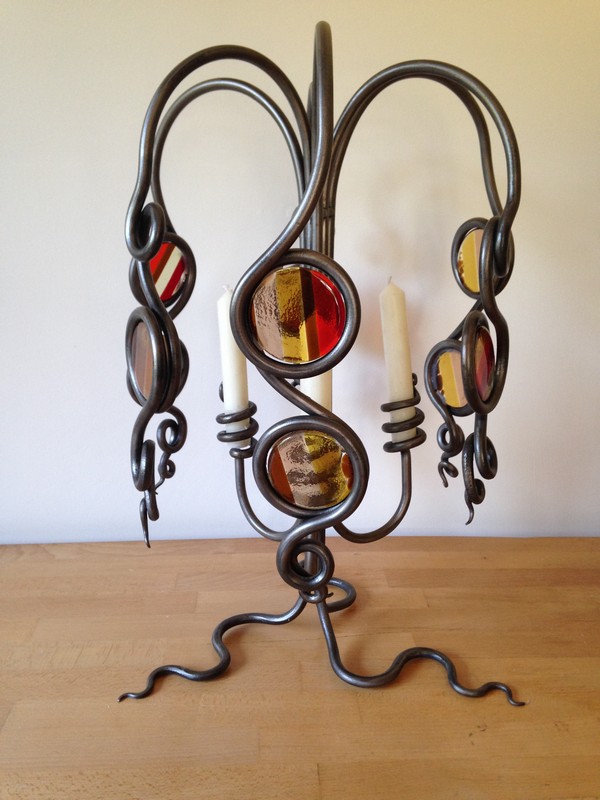 This candle holder incorporates fused glass discs from Jo Downs. This is my first foray into mixing other materials with my ironwork and I hope will be the first of a number of new designs.
Jo Downs is one of the world's most respected fused glass designers http://jodowns.com/
Size: 550mm high x 400mm diameter
Price: £320.00 including VAT
Delivery: Please contact us for delivery options
Please note that this product is not available in our online shop, please contact us if you would like to purchase it.